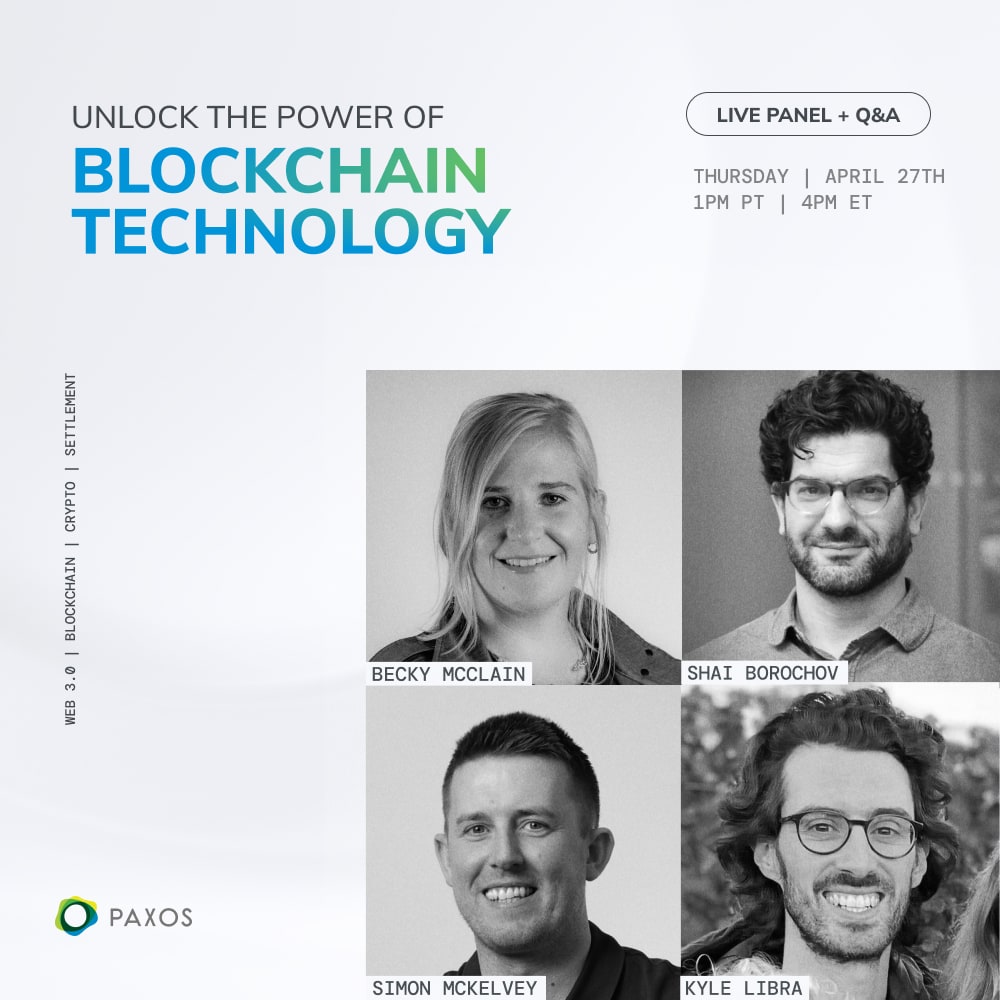 Unlocking the Power of Blockchain Technology with Paxos
Join us on Thursday, April 27 at 4:00 pm ET for a panel discussion and live Q&A on how we build safe enterprise blockchain solutions for some of the world's largest financial brands such as PayPal, Interactive Brokers, Mastercard, MercadoLibre, Nubank, and more.
You'll meet experts from our Engineering and Product teams who will share how they collaborate to build the infrastructure modernizing the world's financial system; making it faster, more resilient, and more trustworthy. They'll specifically focus on the tools and technology involved in creating our regulated, blockchain-based brokerage product that enables our customers to launch digital asset solutions to millions of users around the world.
Join this session to learn about:
Paxos' mission and the real-world problems we're solving at scale.

How our Product and Engineering teams collaborate on building the Paxos platform.

How Paxos takes a regulation-first approach while building the blockchain infrastructure services we offer.

How the Paxos business model is counter-cyclical, making it a great place to build products for the long-term.
About Us
Paxos is redefining financial infrastructure. Our blockchain solutions tokenize, custody, trade and settle assets for enterprise clients like PayPal, NuBank, Interactive Brokers, Bank of America and Mercado Libre, enabling the trustworthy and instantaneous movement of any asset at any time.

Product managers at Paxos play a critical role in our mission. Learn more about how being a PM at Paxos will give you the skills to ship Internet products for the next 20+ years here.