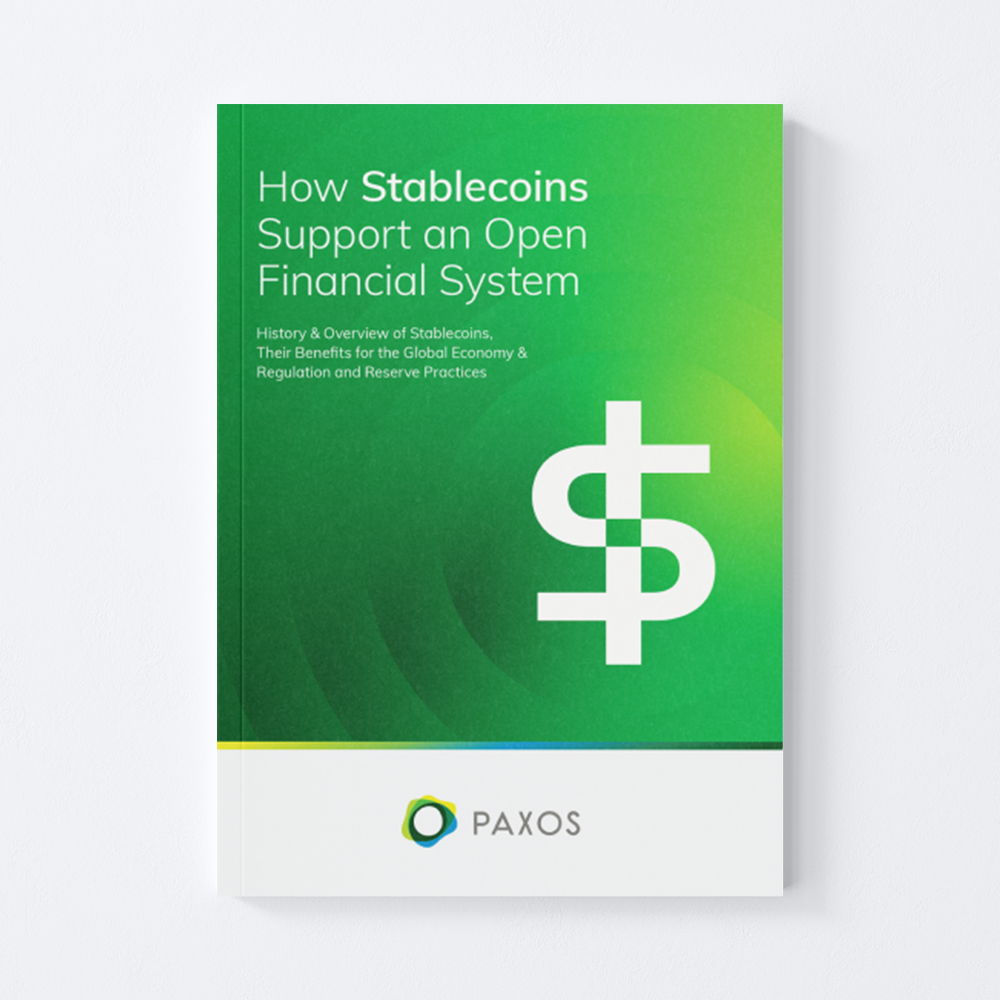 PAXOS INSIGHTS
Understanding Stablecoins - for today and tomorrow.
Adoption of stablecoins is accelerating rapidly, and major companies like Mastercard have launched their own stablecoin solutions for payments and international money movement. Many central banks have also laid out plans for central bank digital currencies (CBDCs). At the same time, stablecoins and their reserve practices are under increasing scrutiny from regulators and the general public.
Download our latest eBook to learn more about:
The different types of stablecoins, their history and key milestones in the space
Benefits and use cases of stablecoins for the global economy
Stablecoin regulations and reserve practices

About Us
Paxos is a regulated blockchain infrastructure company building transparent and transformative financial solutions. We power today's financial leaders to build a more open, trusted economy - including PayPal, Novi, and Interactive Brokers.
Interested in our Stablecoin & Payments Solutions?
Paxos' stablecoin and payments offering enables partners to use blockchain-based solutions for payments, money movement, and settlement. Send and receive stablecoins and leverage Paxos to satisfy a wide range of use cases including merchant settlements, rewards and crypto-backed cards.