Blockchain, Crypto, and the Modern Enterprise
Get the Insider's Resource
Our monthly newsletter covers the latest perspectives and important topics focused on the crypto landscape for mainstream financial firms.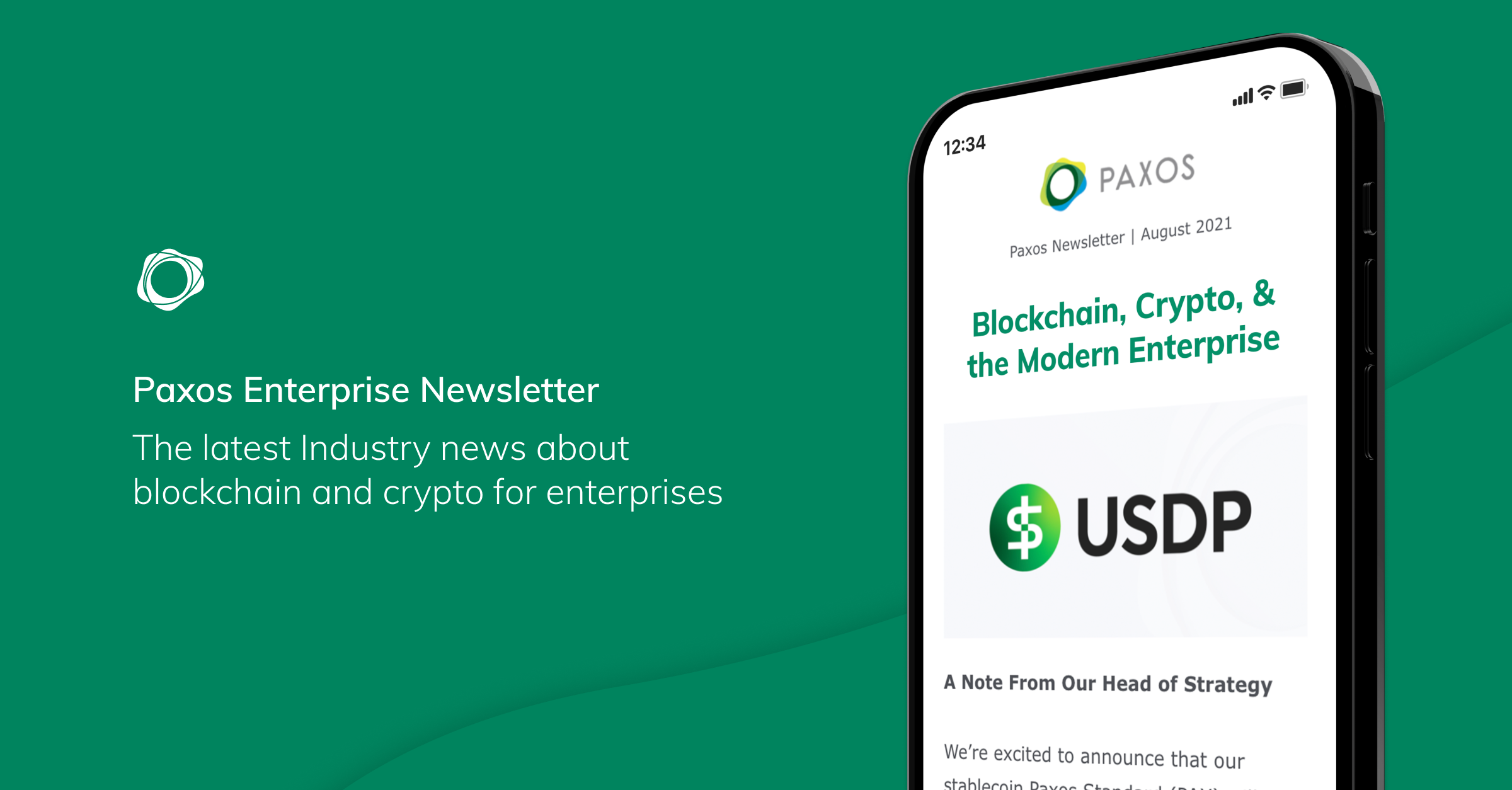 About Us
At Paxos, we are re-building the infrastructure of finance. We want to make it possible to move any assets anywhere, instantly – and therefore democratize access to a new, global, frictionless economy.
We take a two-pronged approach of establishing regulatory designations that give us access to the current financial infrastructure and developing innovative products. This allows us to operate as a gateway between traditional finance and the digital future.
"The Paxos platform offers the security and liquidity we need to offer our users the best crypto experience."
Interested in adding crypto for your users?
We help enterprises easily integrate cryptocurrency buying, selling, holding and sending capabilities into their own applications. We'll manage the underlying regulatory and technological complexity of the cryptocurrency markets through our turnkey, API-based solution.