Interested in offering crypto to your users?
An increasing number of mainstream financial services companies see adding cryptocurrency to their platform as a strategic business opportunity, due in large part to enormous consumer demand. People are eager to buy, sell, transfer and make payments in crypto.
To power these new crypto capabilities securely and cost-effectively, companies will need to get up to speed on four main areas:
Licensing
Compliance
Custody
Liquidity
Read our eBook to learn more about what to consider when adding cryptocurrency features to your platform.
Read our latest eBook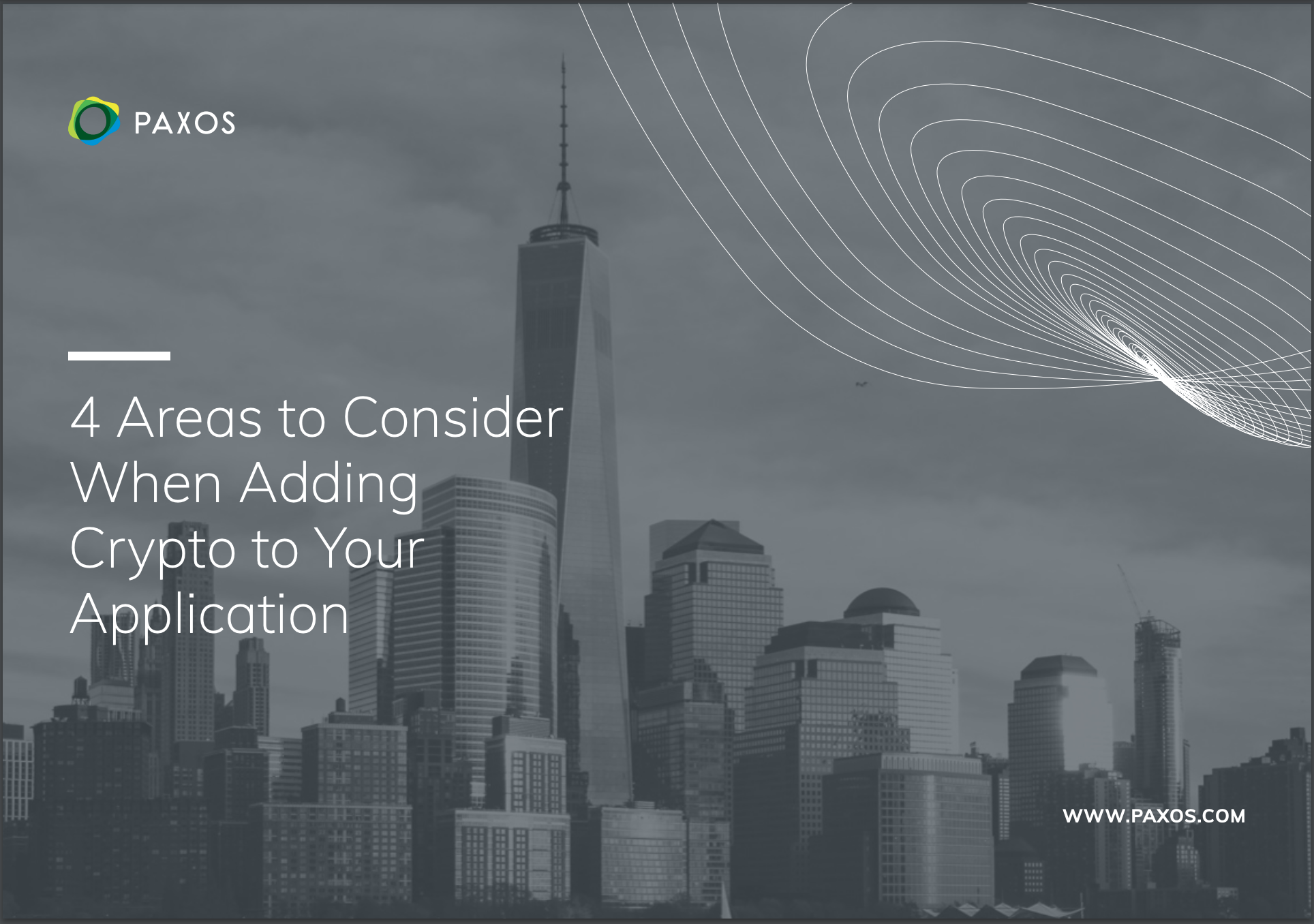 About Us
Paxos was the first company approved and regulated to offer crypto products and services, earning our New York State Department of Financial Services Trust Charter in 2015. The company's strategic focus has always been the enterprise customer and the B2B marketplace: building digital asset infrastructure that allows mainstream financial firms to access the $1 trillion crypto market.
"The Paxos platform offers the security and liquidity we need to offer our users the best crypto experience."
Our Turnkey Solution
Paxos Crypto Brokerage is an API-based solution that enables enterprises to integrate cryptocurrency capabilities into their own product offering. We manage the underlying regulatory and technological complexity of cryptocurrency markets, so you can stay focused on the end user experience. By partnering with Paxos, you can offer crypto to your users with an easy-to-integrate, turnkey solution.